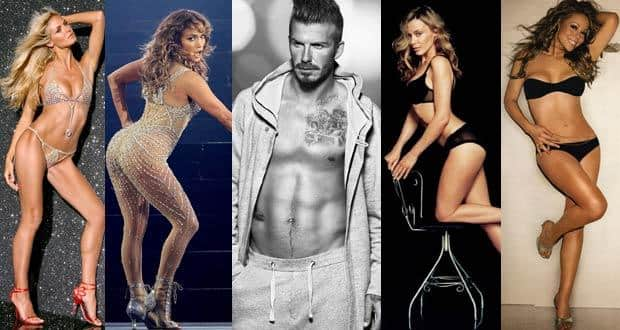 You take insurance policies for your house, your car, kids etc but these celebrities have gone a step further by insuring their body parts. From butts, to legs to teeth, they've covered their best assets under insanely expensive insurance policies. Here is our list of top 10 celebrity insurances.
Rihanna – legs for $1 million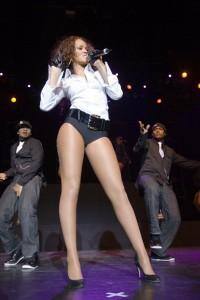 Many would say that her sexy legs are worth a million bucks and that's exactly how much she's got them insured for. The rude boy singer takes extra care of her sexy pins and has special workouts to tone them and keep them in shape.
David Beckham – legs for $195 million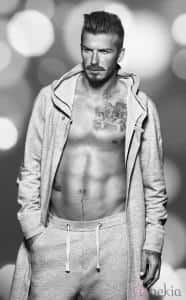 A soccer star like him needed to protect his legs against any injury and so he insured them for an astronomical amount of money, 100 million pounds in 2006. The insurance policy was one of the most expensive one of that time.
Jennifer Lopez – butt for $27 million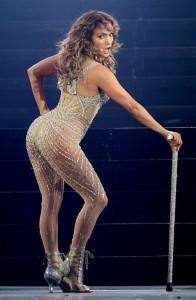 JLo surely knows the popularity quotient of her priced asset, her butts. In order to protect them, she insured her perfect derriere for 27 million dollars.  
Julia Roberts – smile for $30 million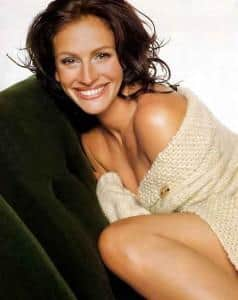 Eat, Pray, Love star Julia Roberts who is known for her toothy grin has insured it for a cool 30 million dollars. Her smile is one of the most recognisable one in Hollywood and one with this insurance, one of the most expensive ones too.
Christino Ronaldo – legs for $144 million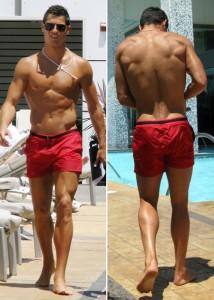 Footballer Christino's legs have been insured for a whopping 90 million pounds by Real Madrid after he suffered from a minor knee-injury in 2009.
Daniel Craig – body for $9.5 million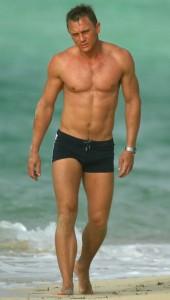 The Casino Royale star insured his entire body for 5 million pounds. His decision was based on the fact that he did his own stunts while playing Bond in Casino Royale and Quantum of Solace.
Kylie Minogue – butt for $5 million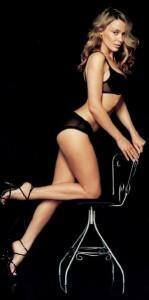 The 44-year-old singer and performer has insured her pretty ass for 5 million dollars. She recently bared her butt to the world in a spoof commercial proving that even at 44, she can moon her way into our hearts.
Mariah Carey – legs for $1 billion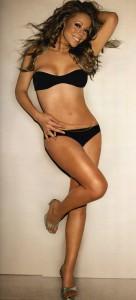 The singer who has sold over 200 million albums has got her legs insured instead of her voice. After being titled 'celebrity legs of a goddess' by Gillette Venus, she got them insured by them by 1 billion dollars.
Heidi Klum – legs for $2 million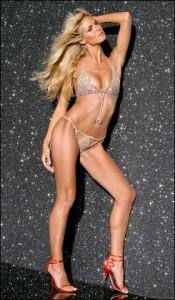 Former Victoria Secret model Heidi Klum insured both her lithe legs for 2 million dollars. Since her left leg has a scar near the knee due to an injury, it isn't as pricey as the right one.
America Ferrera – teeth for $10 million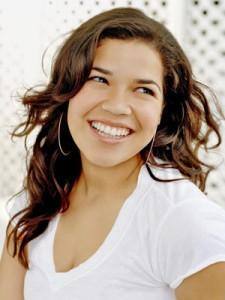 Remember Ugly Betty's Betty who works for the biggest fashion magazine but is a complete misfit and later transforms into a beautiful young woman? She is America Ferrera and post her makeover, she insured her pearly whites for 10 million dollars. But her decision to do so wasn't based on vanity. Instead she did it for a teeth whitening brand for their charity campaign.
While this trend is hugely popular in the West, our Bollywood counterparts too voiced their desire to insure their assets. John Abraham wanted to insure his butt after it gained massive popularity in Dostana. Minissha Lamba too wanted to do the same after her movie Kidnap while Mallika Sherawat wanted the producers of her movies to insure her assets. Whether this trend will be as popular here as well, only time will tell. 
Also read: 13 Bollywood celebs who went from fat to fit
Tired of reading? Check out our YouTube Channel