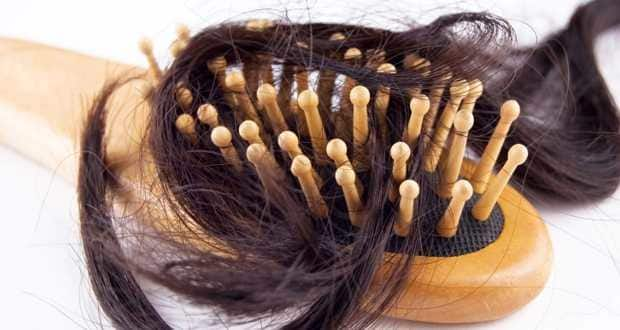 Stress and fast-paced lifestyles have resulted in a receding hairline and the appearance of bald patches at a young age, and are constant points of concern for many. We often see various celebrities, who earlier had very scanty hair go in for hair transplant surgeries and return with a full head of hair. But are those surgeries that cost a fortune the only solution to one's baldness? Turns out, they aren't! There are non-surgical transplants too which are relatively easy on the pocket and provide good results as well.  
Hair growth using stem cells
Before you jump the gun and start imagining yourself wearing a wig or toupee which shifts or comes off at the slightest movement, relax and read on. Stem cells are also used to treat hair loss. In this process, a small amount of fat is taken from the waist area of the person whose hair is being treated through a mini-liposuction process. This fat, which contains dormant stem cells, is then put in a centrifuge and spun to separate the stem cells from the fat. Once that is done, an activation solution is added to these cells. The cells might have to be multiplied in number depending on the size of the bald area that needs coverage. Once activated, the solution is washed off so that only cells remain. Now, the stem cells are injected into the scalp where hair loss has appeared. One can find some hair growth in about two to four weeks.
How does it work?
All hair follicles contain stem cells but once these get old or damaged, they become incapable of regenerating the hair growth process. Once the activated stem cells have been injected in the scalp, molecular signals can be sent to the follicle which in turn results in hair growth.
The process is safe and natural as it uses stem cells from the patient's body itself and clinical results have proven that the hair growth is also almost permanent in most cases.
Dr Coen Gho, Founder of the Hair Science Institute's Hair Stem Cell Transplant says that this technique relies on modified follicular unit extraction (FUE) procedure where partial units are removed, inspected, treated with a 'fertiliser solution' (either to keep the grafts viable or to add a matrix to help induce follicle growth), and implanted into the balding recipient area of the scalp.
Anagrow treatment
Another breakthrough in the hair industry is the newly launched Anagrow treatment by Richfeel. Its team of experts have conducted a series of research on hair regeneration using plant stem cell technology. Claimed by them to be a first-of-its-kind in the world, this technology aims to slow down and reduce the ageing process by working on stem cells within the dermal and epidermal layers of the skin.
A product called PCT Rejuva Max extract is inserted in the hair follicles using a machine, RF Anagrow 10X. It contains apple and pea stem cells which in turn help fight signs of hair thinning like decreased density, less volume etc.
Other non-surgical methods
An additional non-surgical option for people suffering from extensive hair loss consists of different kinds of hair enhancements like wefts and strand-by-strand procedures. Though these differ slightly, the underlying principle remains the same. In this technique, a thin and transparent membrane containing human hair is applied to the scalp and woven with rest of the hair for a natural look.
The process involves selecting the hair type and membrane that matches best with the patient so as to give the hair a very natural look and feel. The colour, hair type etc. need to be similar to their existing hair. Next in line is the adhesive used for bonding the membrane to the scalp. Due to technological advancements, the adhesive used these days is very strong and does not come off due to sweat or water. Also read: Hair loss treatments: Cosmetic and surgical methods
Is it expensive?
Though this non-surgical method is cheaper than surgery, it does come with a maintenance cost. After the bonding is done, one needs to maintain the membrane in good shape to let it look real and blend in with rest of the hair. This requires visits to one's hair clinic at regular intervals. 
The procedure costs also depend on the kind of treatment you choose. Human hair is always expensive than synthetic ones and the membranes too differ in pricing depending on their quality. The highest bidder is always the one who gives the most natural looking hair.
While there may be some disadvantages regarding the maintenance bit, the overall result of this procedure meets the client's expectation of covering their bald spots and thus boosting their self-esteem in general.
People who plan to go for non-surgical hair loss treatments should do their research before selecting a clinic for the procedure. While cost concerns are a valid point, one should check-out results of other patients who have undergone similar treatment and make an informed choice. There are various clinics that have opened shop these days, claiming to be the best in the market. It is vital that people do a thorough comparison between them keeping quality, results, pricing and general satisfaction in mind.
You may also like to read:
For more articles on hair loss, check out our hair loss page. Follow us on Facebook and Twitter for all the latest updates! For daily free health tips, sign up for our newsletter. And to join discussions on health topics of your choice, visit our forum.