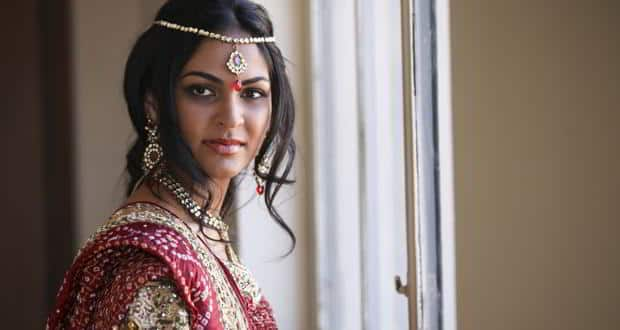 Who doesn't want to look perfect on their wedding day? Brides start planning months before what dress will they wear, what the jewellery be like, but hairstyling is often ignored. In the end, all of them pretty much get the same kind of hairdo – curled or straightened hair tied in a bun.  But beauty experts have advised brides-to-be to skip the hair dryer and curling iron and switch to no-heat hairstyles while getting ready for their big day. Read essential skincare tips for brides-to-be.
Rod Anker, Creative Director of Monsoon Salon and Spa and Vogue's Colorist of the Year, said that for the sangeet and ring ceremony, hair can be let loose. Also, waves and loose buns bring out your hair's natural texture and give a totally natural look, he said.
How to get these looks
After taking a shower, towel-dry your hair and part it where you like it and if your curls tend to loosen out quickly, lightly run some styling foam or mousse through it, Anker explained. Monsoon Salon does rehearsals on bridal hairdos before executing the look on D-day.
For instantly glamourising your look with curls, begin by twisting your hair away from your face in a wringing motion and continue twisting until hair dries, Anker added. Try these haircare tips for brides. 
A 'doughnut bun' is another hairstyle, which if piled right on top of your head, gives the illusion of height, that is very in this season. You can get a doughnut ruffle from any accessory store. To do the style, simply thread the ponytail through this and wrap your hair around the doughnut creatively and accessorize with flowers, Ambika Pillai suggested.
Centre parting is also in these days and brides can wear a heavy maang-teeka after they section their hair from the middle. They leave it open during the reception and sangeet functions and tie it into a bun during the wedding rituals. If you have too frizzy hair, calm them down by applying aloe vera gel in it. Read more tips to tame frizzy hair. If need some bounce in your mane, wash your hair and take the last rinse of amla powder diluted with water. Here are home remedies for all your hair problems. 
With inputs from ANI.
Also read:
Also read these articles on haircare:
For more tips on haircare, check out our haircare section. Follow us on Facebook and Twitter for all the latest updates! For daily free health tips, sign up for our newsletter. And to join discussions on health topics of your choice, visit our forum.