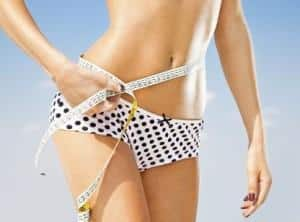 In a world obsessed with slim and trim figures, gaining excess weight even if it is a few kilos can be a daunting thought for many. But with a lifestyle revolving around work, commute, meeting deadlines coupled with weekend binges, people are often hard-pressed for exercise time. This gives way to cosmetic surgeries that can make you beautiful without the sweat and pain. One such popular treatment is non-surgical body contouring. Dr Shuba Dharmana, a celebrity cosmetic dermatologist, tells us the nuances of this procedure.
What is it?
Non- surgical ways of fat reduction are gaining more and more popularity these days. There are a number of technologies and machines on the market that claim to reduce fat like – CoolSculpting that uses ultra-low temperatures to freeze fat , Ultra Lipo that uses ultrasonic waves, bipolar and tripolar radiofrequency that uses heat. There are also massage based treatments like endermologie which helps mobilise fat and reduces cellulite.
In all these procedures, the idea is to subject the fat to trauma that helps disrupt the fat cells. This damaged fat is not removed by suction (as in traditional or laser liposuction) – it is left in the body and the body itself clears it away. Most of these treatments give results that are highly operator dependant. (Read: 4 weirdest cosmetic procedures)
What happens in the procedure?
In order to understand the procedure, we take the example of Ultra Lipo. It uses ultrasonic waves that create micro bubbles in the fat tissue by combining varying pressures and temperatures. This leads to breakdown of the fat cells and the harmless deposits are then cleared by the body.
The procedure takes about 40 minutes and is followed by a 30-minute skin-tightening treatment with radio frequency waves.
A person can expect results like 2 cm reduction of circumference per session and by the end of the course of 6-8 sittings, they can see a reduction of about 2-3 inches in the girth or circumference of the body part. Since the procedure is non-surgical, there is no downtime, no pain, side-effects or any damage caused to other tissues or organs.
Who can undergo this treatment?
A non-surgical way of fat loss is for people who are unable to do it with just diet and exercise. It works for people wanting spot fat reduction or those wishing to reshape and contour some stubborn areas of fat that have not responded to diet and exercise. Commonly targeted areas include – abdomen, love handles, outer and inner thigh, buttocks, upper arms, elbows, claves, back.
Since it does not have side-effects, it is suitable for most people but the older the person is the lower is the reduction or results as one's metabolism gets sluggish. Therefore, it is not recommended for people above 60 years of age.
What patients need to remember is this is not a weight reduction treatment so even after you undergo it, you need to accompany it with a healthy lifestyle and diet.
Though the price range may vary from clinic to clinic, an approximate range is Rs 2,500-6,000 per sitting depending on the area targeted. (Read: Want a sexy, slim figure without exercise or surgery? Try shapewear)
Loved this article? Vote for www.thehealthsite.com for the 'Website of the Year' Award and stand a chance to win goodies. Don't forget to activate your vote from your inbox.
For more articles on beauty, check out our Beauty section and for videos, check out our YouTube Channel.