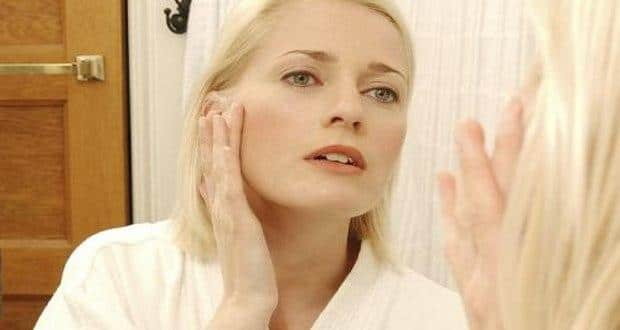 From AHAs and Retinols to Botox, you've read about their effects on reducing the appearance of wrinkles.  If you've consulted a certified dermatologist for it, chances are that you may have been heard about each of these. In this post, with inputs from Dr Ruchi Agrawal, we try and explain some of these anti-ageing treatments.
OTC anti-wrinkle creams and lotions:
When you are picking up one for yourself, you should know that the quality of an anti-wrinkle cream does not necessarily depend on the brand name but on the type and amount of active ingredient it may contain. So when you are out there shopping, look for creams that may contain the following active ingredients:
Retinol – a form of vitamin A generally also found in dairy products, yellow and green vegetables, dark coloured fruits and fish. It reduces appearance of wrinkles on your face and improves your skin complexion. If your cream contains a high concentration of retinol, it may cause skin irritation for those with sensitive skin type. Ensure you consult a dermatologist and choose products with proper concentration of retinol depending on the type of your skin.
Kinetin – a plant growth factor that makes lines less visible, improves overall appearance of the skin and protects it from sun damage. It may also improve texture of the skin, fine wrinkles and hyper pigmentation.
Vitamin C – is an antioxidant and works well against free radicals, which results in having a big influence on your skin. It is a very beneficial ingredient in your anti-wrinkle cream. Studies have shown that Vitamin C may promote collagen production and improve skin damaged from UV rays, therefore eliminating the need to use wrinkle fillers.
Alpha hydroxy acids (AHAs) – improve tone and texture of your skin and reduce fine and deeper lines on your face.
A word of caution! Possible side effects of some of these ingredients are rashes, redness, irritation and burning of the skin. To avoid or at least limit side effects, be sure to read carefully trough the product instructions.
Surgical treatments
If the creams and lotions aren't working for you, your doctor might suggest surgical methods to help you fight skin ageing. The most popular ones are:
Botox
An injection of this purified version of the Botulinum toxin A relaxes the muscle just underneath the wrinkle, allowing the skin on top to lie smooth and crease-free. With Botox, you need to repeat the injections every three to six months. "It doesn't really cause any permanent risk to the body when done for cosmetic reasons", says Dr. Ruchi a well-known dermatologist from Mumbai.  She further adds "Whatever be the visible side effects, they can be completely reversible and are related more with the wrong technique used".
You should not use Botox if:
you have any of the diseases concerning condition of the muscles
you take some antibiotics or medications for muscle relaxation
you are pregnant or breast feeding
you have any problems with breathing or swallowing
Wrinkle fillers
In order to achieve desired cosmetic effect, dermatologists use fillers. These fillers are based on hyaluronic acid, silicon or collagen or combination of these. They are injected directly into the skin or deeper under the skin. The effects are noticeable almost immediately, by renewing volume of your skin and enhancing firmness. The side effects associated with this treatment are swelling and redness in the place where fillers are injected.
Laser/light resurfacing
Those not in favour of injections with Botox or fillers can opt for the Laser method. In this case energy from a light source, either a laser or a pulsed diode light is used to remove the top layer of skin causing a slight but unnoticeable skin 'wounding'. This triggers the skin's natural collagen-production system into full swing resulting in smoother, wrinkle-free skin. Especially for Indian skin type, Dr. Ruchi recommends fractional co2 or radio frequency induced skin tightening. Side effects can include brown discoloration, crusting, mild swelling and redness. You may also be at risk for varying degrees of pigmentation loss. Crusting and depigmentation is caused more by the ablative lasers used abroad.
Chemical peels
 In this treatment, one of a variety of different chemicals is used to exfoliate the upper layers of skin in varying degrees depending on the intensity of the peel. You end up with younger-looking, smoother skin.  It's specially preferred by those who are apprehensive about Botox or fillers. Plus, it's excellent for long term maintenance.
Here's a quick reference for choosing the anti-wrinkle treatment according to your age:
Early aging: 35-40 years
Peels
Laser skin tightening with Nd:YAG or fractional erbium glass
Anti-oxidants
40-50 years

Peels
Laser: fractional/ radio frequency skin tightening
Botox
Fillers
50+ years
Botox
Volumizing fillers
Skin tightening with fractional Co2
To reduce possible risks you should be well-informed about all procedures you intend to undergo and choose a qualified physician or cosmetic surgeon.