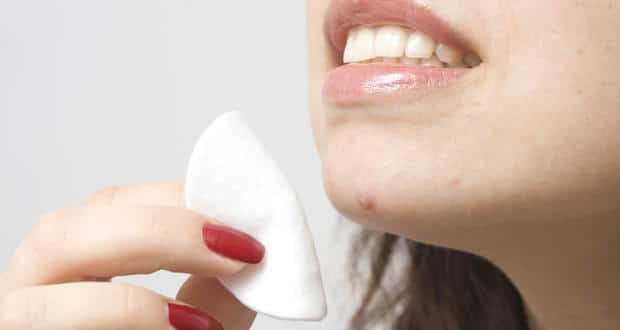 Acne, or acne vulgaris or pimples as they are popularly called starts when oil and dead skin cells clog up your skin pores. It can occur on the face, neck, shoulders, back, or chest and be painful if they get infected. They can also scar the skin. It also appears on the skin as:
When they appear as small, congested pores they are known as comedones, also known as blackheads or whiteheads.
When they are tender red bumps, they are known as pimples or zit.
When they are tender, red or with a yellow tinge, pus-filled, they are known as pustules.
 If you fall in any of the categories of people below, you are more prone to acne than the others: 
Teenagers' bodies are going through a sea of hormonal changes. The hormonal overdrive leads to acne. It usually gets better after the teen years.

Some women who never had acne growing up will have it as an adult, most often just before their menstrual periods.

Acne can run in families. If one of your parents had severe acne, you are more likely to have it.

Hormonal changes due to menstrual periods, pregnancy, and use of birth control pills or stress can aggravate acne.

Your immune system plays a role too. If you are extra sensitive to the bacteria that get trapped in your hair follicles, your chances of getting acne are more.
There are many variations of acne, categorized according to the severity of the condition. The mild form of acne vulgaris manifests as:
Whiteheads which are closed non-inflammatory grade I type of acne. They are also referred to as closed comedonal acne. They develop as a result of accumulation of bacteria and sebum below the skin due to a closed or narrow pore.
Blackheads which are open non-inflammatory grade I type of acne. Blackheads are also often referred to as open comedonal acne. They develop as a result of accumulation of bacteria and sebum in the follicles due to blockages. When the pore opens to the surface, sebum gradually gets exposed to air, oxidizes, hardens and turns black.
Papule which is a grade II inflammatory type of acne. It occurs when there is a break in the follicular wall. This causes bacterial contamination. White blood cells rush in and the pore becomes inflamed.
Pustule which forms several days later when white blood cells make their way to the surface of the skin in the form of pus. It is usually refer to as a zit or a pimple.
Severe acne vulgaris is significantly more distressing and it manifests as:
Nodule which is a severe grade III type of acne. They are large, hard bumps under the skin's surface. Scarring is common.
Cyst which is the most severe form. It is grade IV type of acne. It appears similar to a nodule, but is pus-filled. It can be painful. Scarring is common.
Acne Conglobata which is another severe form of acne vulgaris and is more common in males. It is characterized by numerous large lesions, sometimes interconnected, along with widespread blackheads. It causes severe, irrevocable damage to the skin and disfiguring scarring.
 Options for treatment of Acne/Pimples
 Do-it-yourself for preventing Acne/Pimples 
Also read more articles on skincare:
For more articles on skincare, check out our skincare section. Follow us on Facebook and Twitter for all the latest updates! For daily free health tips, sign up for our newsletter. And to join discussions on health topics of your choice, visit our forum.