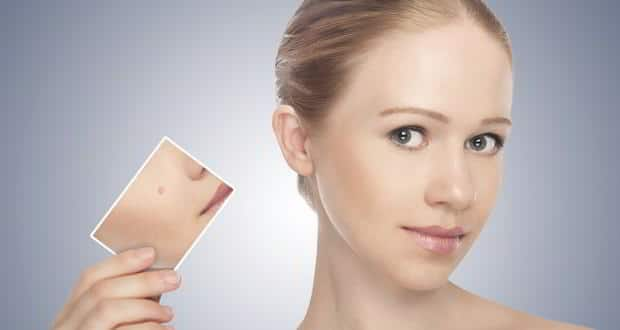 Nearly 85 per cent of the world's population will have acne at some point in their lifetime. This means that only a lucky few escape this dermatological issue. Getting a pimple once in a while can be managed with face wash or home remedies. It is only when they become a menace and refuse to go away do you have to look for treatment options. Dr Kiran Lohia, MD, lists out new advancements in eradicating acne and giving you flawless skin.
What causes acne?
Sebaceous glands sit inside the hair follicle complex and create sebum or oil to keep the skin healthy and moist. Unfortunately, the system is not perfectly regulated, and with hormonal fluctuations, problems can arise. When too much sebum and skin cells clog the follicles, the follicles become irritated and inflamed resulting in pimples, whiteheads and blackheads.
How is acne traditionally treated?
Dermatologists, who prescribe topical and oral medications for the skin, typically manage acne and its manifestations. Unfortunately, many of the medications can be drying to the skin and lips, and the treatment course can take upwards of 6 months. Unfortunately, in this day and age, waiting 6 months can be very difficult, particularly for those soon-to-be brides. If you are looking for faster results, you can consider these options. (Read: OTC medication for acne – what you need to know)
The latest advancements in treating acne
LED
The high strength targeted LED kills only the bacteria Propionibacterium (P. acnes), while leaving the rest of the skin untouched. It procedure takes only 20 minutes a week for 12 weeks, and has zero risks because it selectively targets only the acne bacteria, not the healthy tissue around it. It is so safe that men and women of all ages can use it. Furthermore, there is no redness or side-effects seen after the process, so you can walk out of the clinic without any risk or hesitation. ClearYou is a new innovation available at Lumière Dermatology, New Delhi, that utilises United States' FDA approved technology to treat acne through LED science.
Light therapy
IPL or Intense Pulsed Light is an easily available broadband light therapy that works by heating the skin to induce it to renew itself with an added advantage of giving your skin a healthy radiance. You take the treatment once a week for at least 6-8 sessions to see results. The only problem is that IPL can have side-effects such as redness or pigmentation, so you must practise proper sun protection and sun avoidance. To moderate the side-effects, you can look for clinics with AFT Technology for results with reduced risk. AFT essentially regularises the pulses of broad-spectrum light to reduce the risk of excess heat damage. (Read: Get rid of acne scars with home remedies)
Advanced Laser Technology
This technology doesn't just treat acne; it also simultaneously treats depressed acne scars and enlarged pores. This therapy is done every 2 weeks until clearance, and the side-effects are limited to redness for a few hours.  But make sure you wear your sunblock because it can make you slightly more sensitive to the sun. Lumiere's CarbonLift is an advancement of laser technology that allows a deeper and wider penetration of laser to help reduce the production of oil in sebaceous glands while increasing collagen synthesis to improve your pores and scars. Using 2 different types of deep penetration near-infra-red laser light combined with a topical therapy, it will help clear your skin.
Skin peels
Skin peels are solutions that are applied on the skin that leads to peeling or exfoliation of a few layers of the skin. Superficial peels such as glycolic and salicylic peels are usually recommended for oily and acne-prone skin. Glycolic peel is originally derived from sugarcane extract, it is one of the most popular peels as it is multifunctional. Available in different concentrations, it works for acne, pigmentation, blemishes and scars. Salicylic peel includes combinations like salicylic-azelaic peel and salicylic mandelic peel. It is originally derived from willow bark and is meant for oily and acne prone skin as well as for active acne. (Read: Skin peels – Your answer to acne scars, pigmentation, fine lines and other skin problems)
Next: What might be causing your acne?
Interesting: Why your acne might be getting worse
Also read: 8 ways acne can be treated
Dr Kiran Lohia is a US-trained MD, specializing in Dermatology. She is American Board Certified with a degree in Aesthetic Medicine, member of the American Medical Association, American College of Physicians, European Society of Cosmetic and Aesthetic Dermatology, International Academy of Cosmetic Dermatology among others. Having additionally completed a Diploma course in Cosmetic Science through the U.K. Society of Cosmetic Scientists, Dr Lohia has the distinction of being the first physician with both advanced Dermatology and Cosmetic Chemistry knowledge. She is the founder of Cosmedic. Please see www.cosmedic.in for more details. Dr. Kiran Lohia also practices in Vasant Kunj by appointment. You can contact her team on customerservice@futureskin
Also read more articles on skincare:
For more articles on skincare, check out our skincare section. Follow us on Facebook and Twitter for all the latest updates! For daily free health tips, sign up for our newsletter. And to join discussions on health topics of your choice, visit our forum.